So these are the final days of "freedom".
My classes begin on Oct.31st, and next week I'll have orientation at Tel Aviv University.
I'm really excited to begin my studies,
but I'm trying to soak up the vacation while I have it.
I spent the last several days cat-sitting for Libbie and Tzahi while they headed north to the Galilee for a 'mini-moon'. I stayed at their place in
Giv'atayim
- and it was so nice to live in a real apartment. I especially liked the view of Tel Aviv from their 7th floor balcony.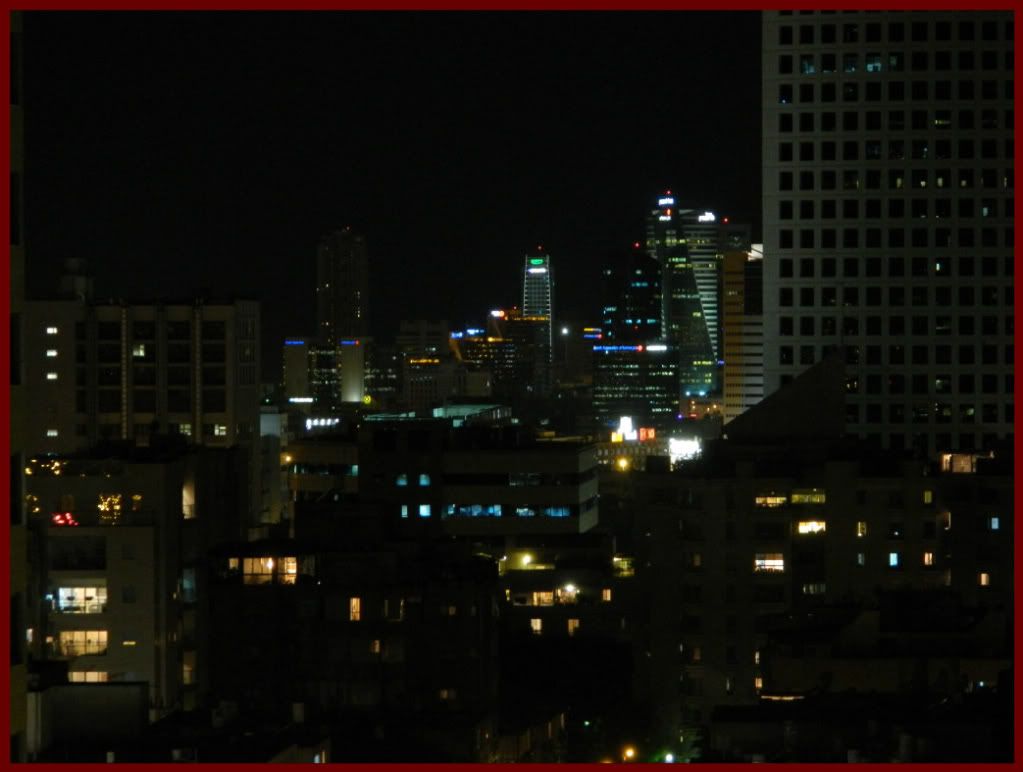 I spent the week going to yoga classes (SO happy to be back on my mat)
and hanging out with this guy:
Like most insolent children, Nunchki looks really sweet when he's asleep.
Libbie and Tzahi rescued him from an animal shelter, he used to be one of those street cats I've mentioned before...and he's still got a little of that edge to him.
Never before have a been in charge of anyone (child or animal) who played more mind games with me.
But we bonded, mostly cause we both love naps.
Libbie and Tzahi reurned Wednesday, and on Thursday night Lib and I met her
mom for dinner in Tel Aviv. We ate at a fantastic restaurant in the Yemenite quarter,
we enjoyed moussaka, goulash, schnitzel, and sweet potato patties.
My goodness, the food here is incredible.
After dinner we walked around the Yemenite quarter, Libbie used to live there
and wanted to show us around.
It really is a neighborhood in transition- it's gentrifying but the process
is definitely not complete.
These two buildings are literally across the street from one another.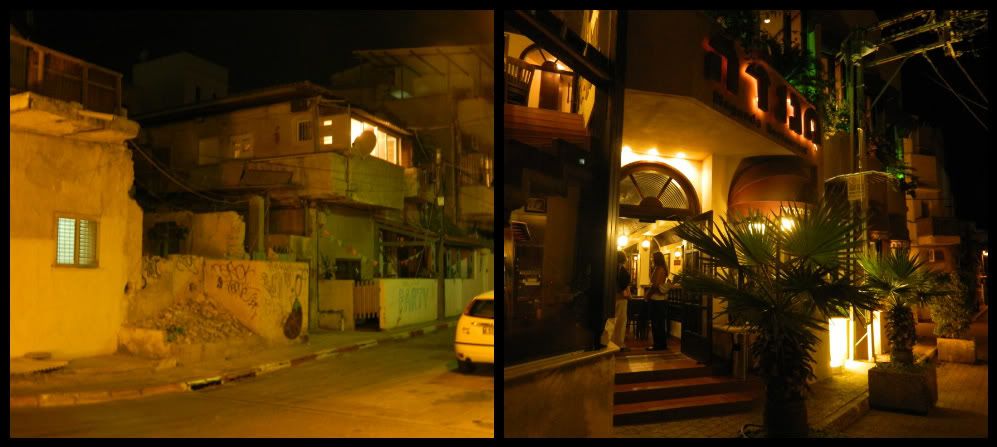 Somewhere along the way we decided that the only way to finish the evening was
So we walked to Max Brenner and indulged.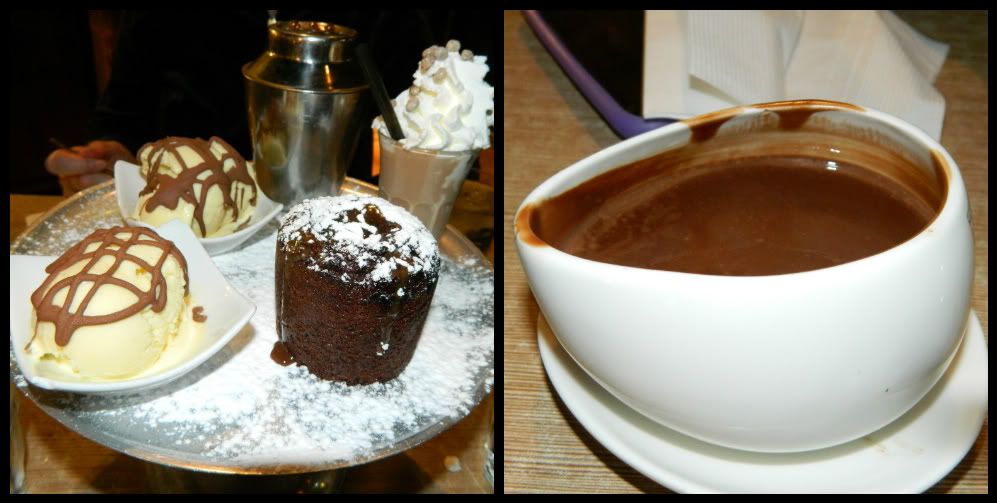 So, the countdown has begun. As my friends back stateside are celebrating Halloween I'll be sitting in the library, trying to keep up with Arabic, Hebrew, AND a full M.A. course load.
I cannot wait (for serious).
Until then, I'm going to spend a few final days at the beach, napping,
and pretending this is real life.