My friend Emily had a Christmas cookie baking party at her place last weekend. WIN.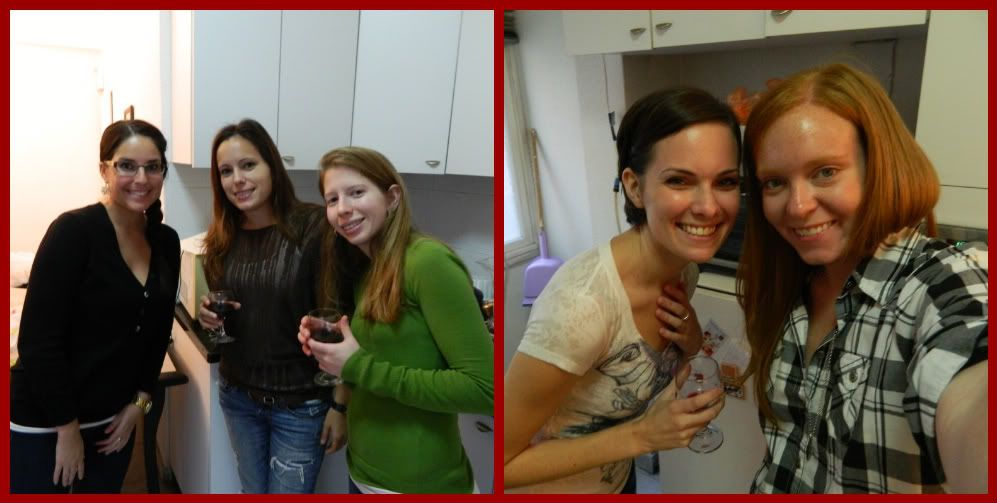 There were about eight girls there (and we didn't mind including a few of our Jewish friends to enjoy the sugar-y Christmas treats). We made a LOT of cookies. And then ate them all.
I made my favorite family recipe- thumbprints (bottom right). A little taste of home went a long way in curbing some of the homesickness. Also, cookies for dinner curbed the "I've been eating so healthy in Israel" feeling.
Worth it!