For days my new friend Jared has been vying for a feature on the coolest blog around. I told him, you have to do something worth writing about for that to happen.
Last night he beat me at Bananagrams.
I lost by one letter.
So pleased with himself (it could be the cold medicine high, though...)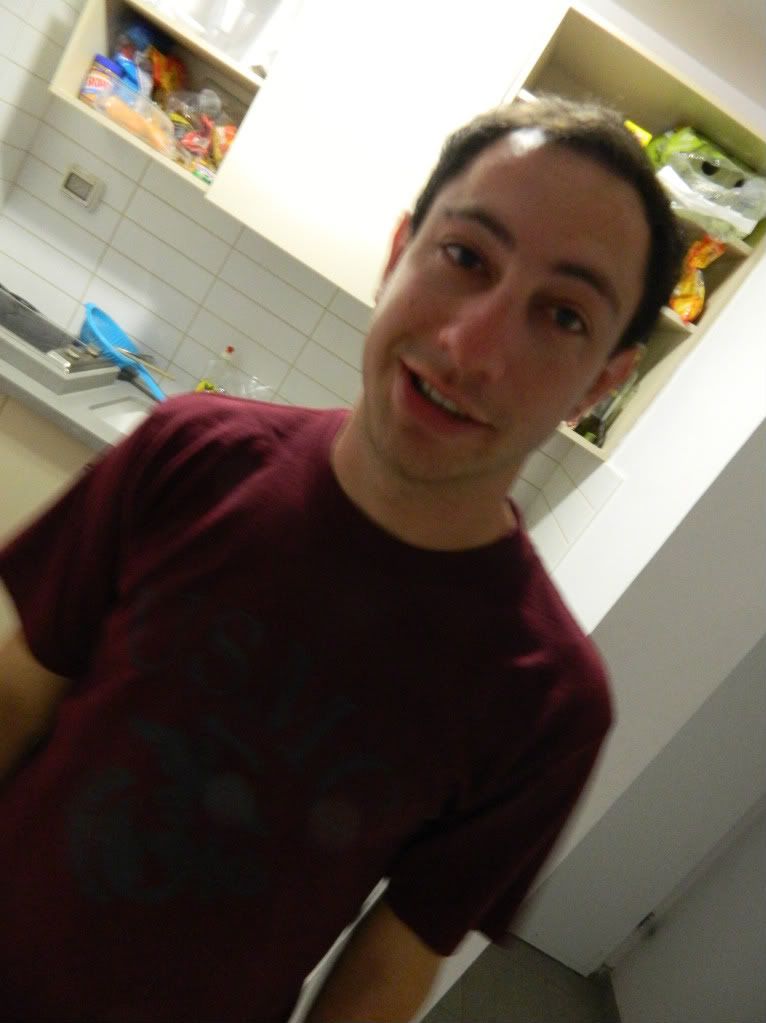 Next time, Jared...next time.
Your win secured a blog spot, but don't get too comfortable with victory.