The way every day should end...
In the last two weeks the weather here in Tel Aviv has shifted from "summer" to "I'm melting."
Which basically means that you sweat standing still in the shade at 8am.
So, to beat the heat and mark the arrival of real summer in Israel...
we went camping on the beach last weekend.
The tent city.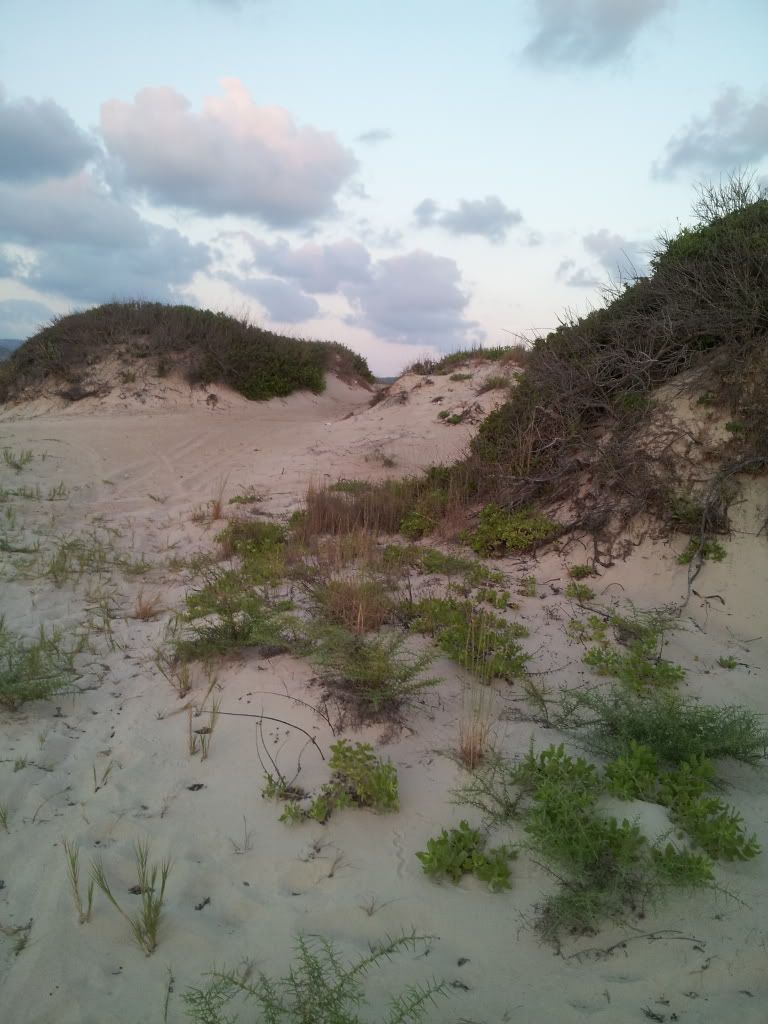 I have to say, Israelis just get how to do summer.
After a quick drive to less-crowded beaches north of Tel Aviv, Itzik and his man-friends took less than 30 min to set up a large common tent, a kitchen, a small tent city, and the relaxing began.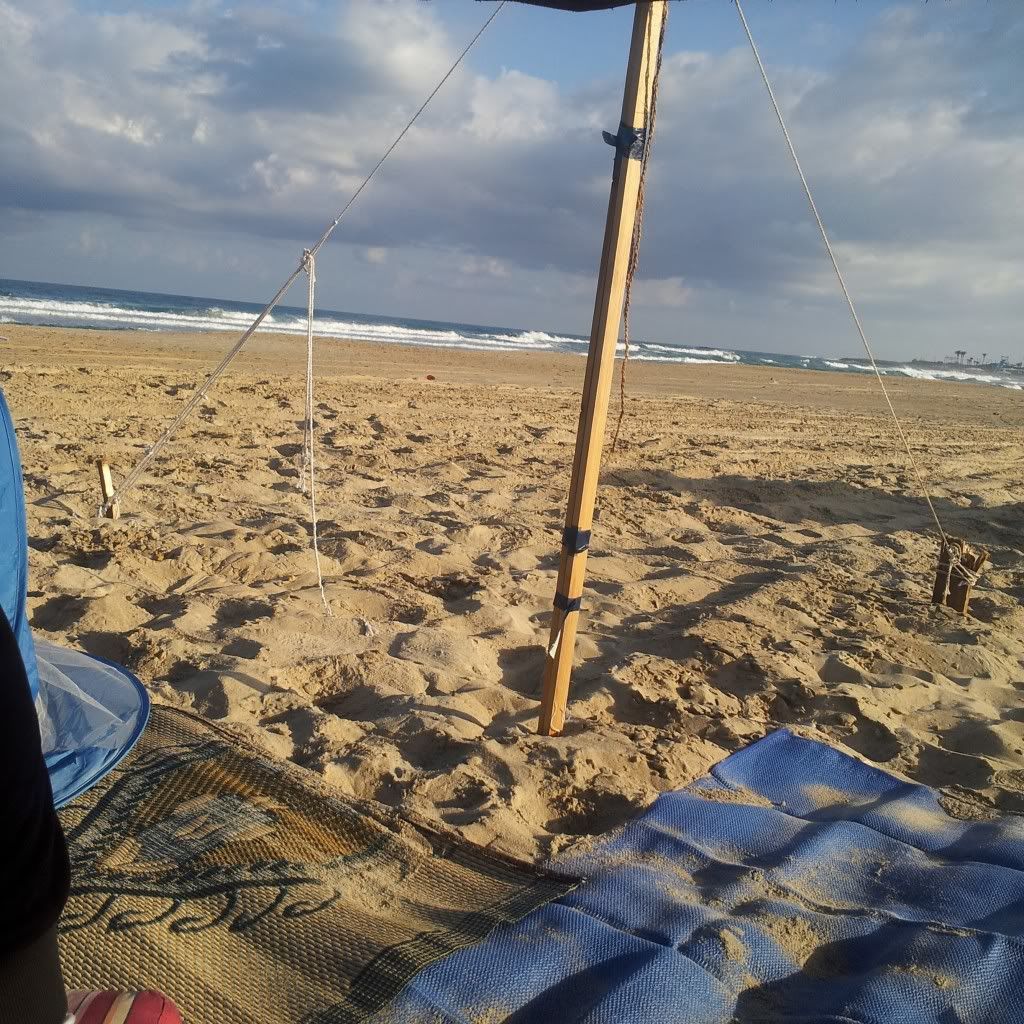 Not bad for the first thing you see when you wake up on a Saturday morning...
Waitin' for Mom to wake up.
We spent Friday night and Saturday grilling, drinking, swimming, drinking, eating, drinking...you get it.
It never ceases to amaze me how remarkably peaceful it is if you just get a stone's throw outside of Tel Aviv.
Steak, drinks, bonfires, friends, soft sand, and the Mediterranean Sea...
this is summer done right.