I'm a couple of days behind on this...but I want to wish a very
to these two crazy kids.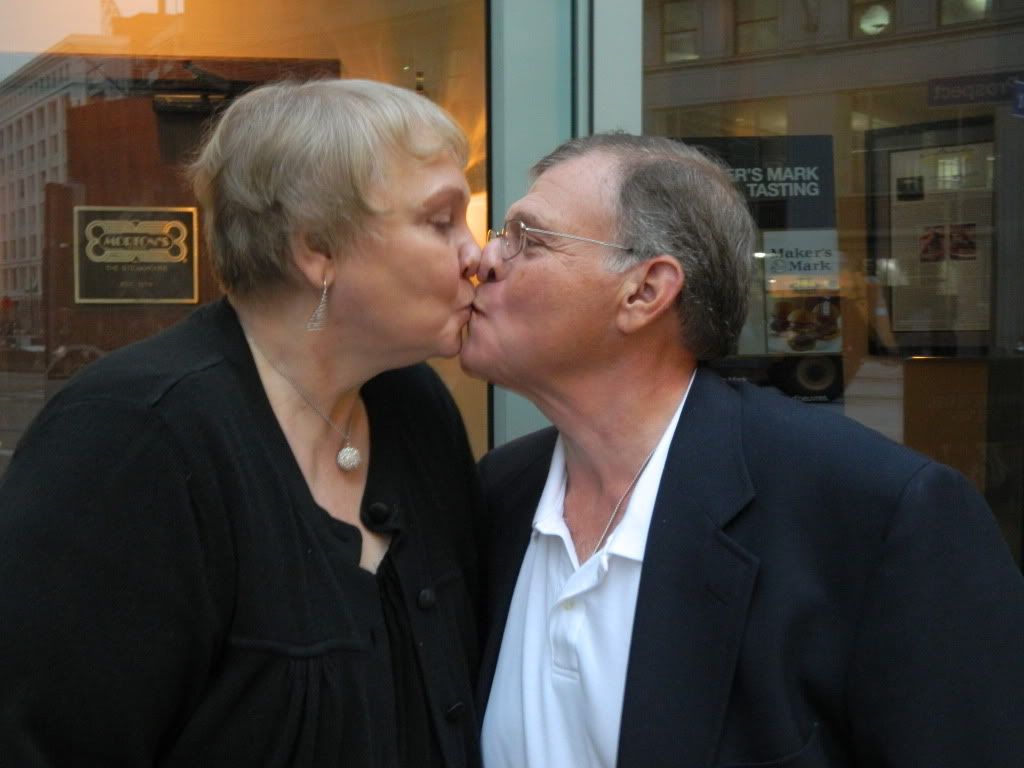 Mom and Dad, you have taught me what it truly means to love.
The last 38 years have brought you through hills and valleys,
but you've made it through with a sense of humor and a deep commitment to each other
and the family you built together.
I can only hope to have a marriage half as brilliant, and (one day) be the kind of parent you have been to me.
I love you both more than I'll ever be able to express.
I cannot wait to embrace you in merely a month's time.
Until then, keep on keepin' it real.
Oh, and can I borrow the car when I'm home?