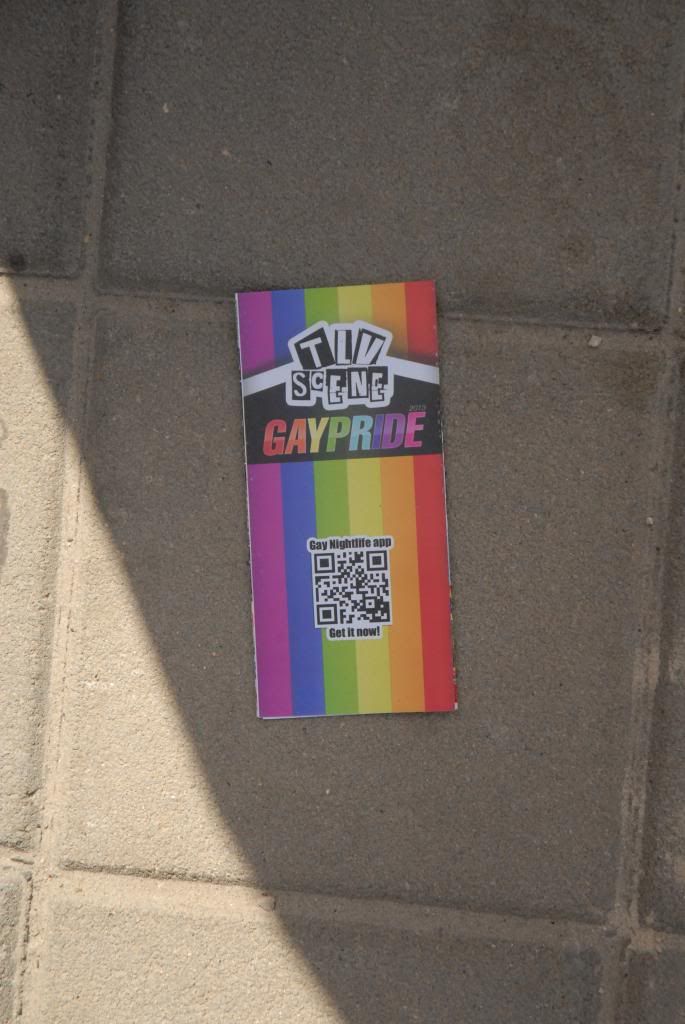 This weekend marked the summit of Gay Pride celebrations in cities around the world, and while Tel Aviv is no exception...I believe that Israel's Gay Pride celebration is exceptional.
Exceptional because Tel Aviv is one of the hottest party cities on the globe,
and when the gays get involved it only turns the party volume up.
Noteworthy because Israel is the only country in the whole of the Middle East where it is legal to be gay- where you can be a gay individual openly and not fear for your life.
Remember that next time you hear Israel called an 'apartheid state.'
Friday's Pride Parade and subsequent four-hour beach party drew tens of thousands of people from around the world into this little city. They all marched past my apartment around 1pm, and straight down to Gordon Beach where they partied and celebrated the human rights haven that Israel's democracy (the only democracy in this part of the world) promises to minorities of every ilk.
It makes me straight up proud to be living in Israel.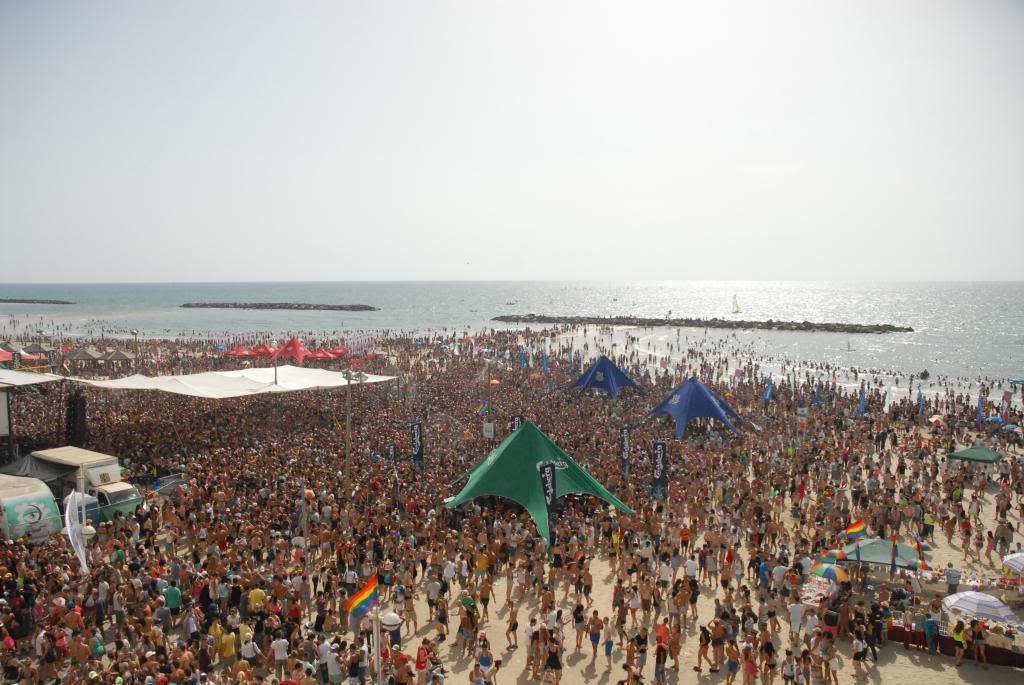 Oh, and I have to show you how my favorite bakery celebrated Gay Pride: a funfetti cupcake.
NOLA American Bakery on Dizengoff- always a good decision.