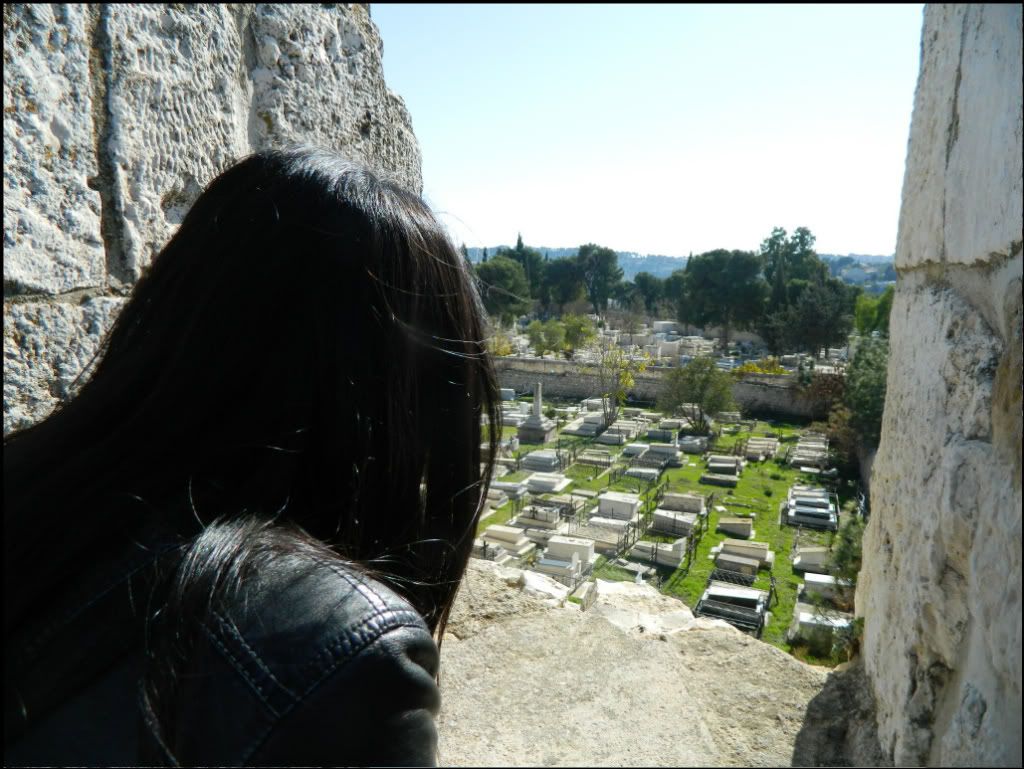 Neither my friend
Nicole
or I have classes on Wednesdays.
So last week we decided to capitalize on the free day and be tourists in Jerusalem.
We took the sherut on Tuesday after class and stayed the night with my friend's Na'ama and Ari- who I babysat for over
Yom Kippur
. They graciously hosted us, and I was so happy to have a chance to visit with them and their little boys.
We began our morning on Wednesday with breakfast at a bagel shop- the baristas here are so talented.

Then we made our way to the Old City. Even though it was Nikki's first time in Jerusalem I was just as excited to explore, and we did some classic tourist-y things I haven't done yet.
First on our list was the Ramparts Walk- you can walk along the top of the Old City walls, which were built by Suleiman the Magnificent in the 16th Century to fortify the city. It was incredible. You just don't experience history of this magnitude in Boston.
Next up- the Temple Mount. The Muslims who control this site only allow non-Muslims up to this area during limited hours, so we had to wait in line (in front of some Russians who were
not
respecting my personal space) but it was totally worth it to see the
Dome of the Rock
.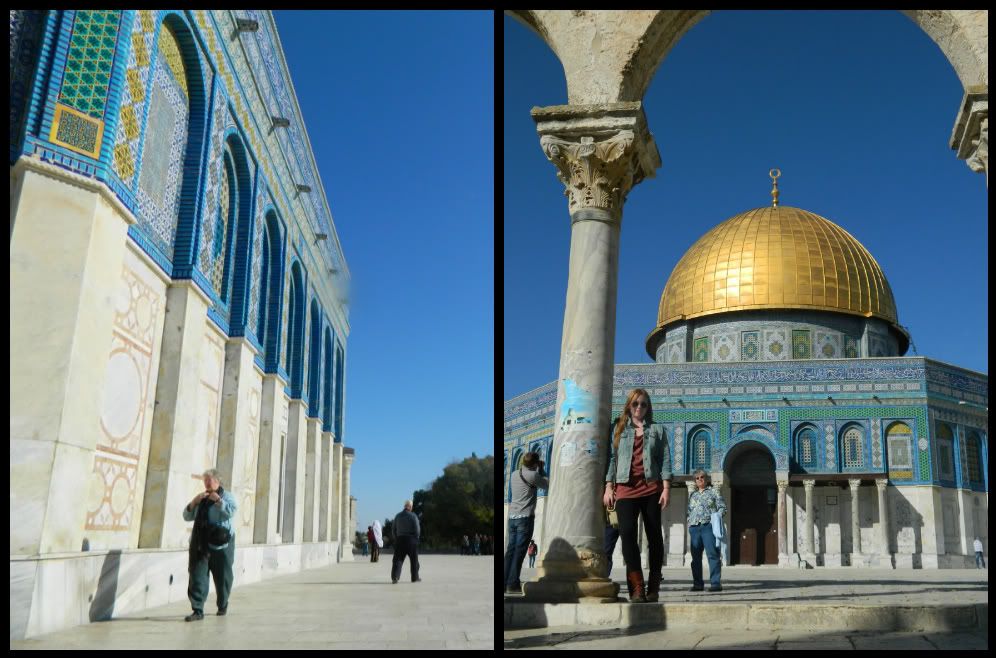 This is the 3rd holiest site in the world for Muslims. The building behind me (with the gold dome) was built to commemorate the site where, according to Islamic tradition, the prophet Muhammad ascended to heaven. It was built on the Temple Mount- the site of the Second Jewish Temple.
Needless to say, this place is a huge deal to a lot of people, and it's hard not to feel lucky that I can just travel here on a day trip.
How is this my life?
Afterwards we went to the Western Wall to say a prayer (or two). I've been here before, but Nicole hadn't yet- and to be honest, I will never tire of visiting this place. There is something about Jerusalem, but the Kotel in particular, that just has a calming effect on my soul.
God is just more palpable here than anywhere else I've ever been.
We spent some time walking around the Old City afterwards, just drinking it all in. I stopped at Shorashim, a Judaica/jewelry shop that I'd been to the first time I visited Israel in 2005 and chatted with the owners, Moshe and Dov, for a few minutes. They know some of the professors I had at Gordon College, and it was nice to share fond memories of mutual friends.
Nikki and I met my friend Ze'ev for lunch and then wandered around the Muslim shuk for a little while. We didn't end up buying anything, but its definitely a worthwhile experience just to meander through.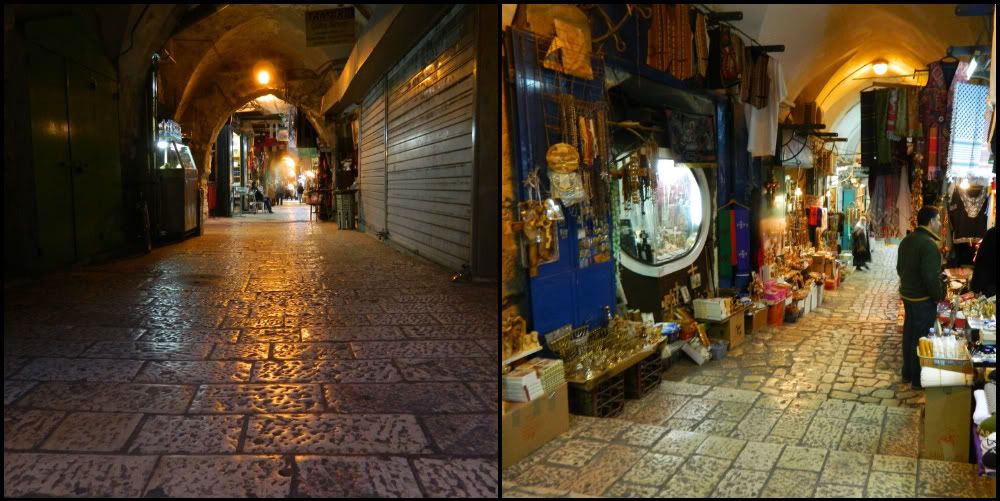 Nikki finally had the pleasure of experiencing what its like to have guys catcalling "gingi!" at me everywhere I go- one shop owner actually left his store to come over to me and propose marriage. The conversation went something like this:
Arab merchant:
"I'll give you 55 camels and you will be my lovely gingi wife."
Me:
"Really? You have 55 camels in that little store? I'll need to see them up front in order to consider it."
Dad, you should be offended- I'm worth at least 300, right?