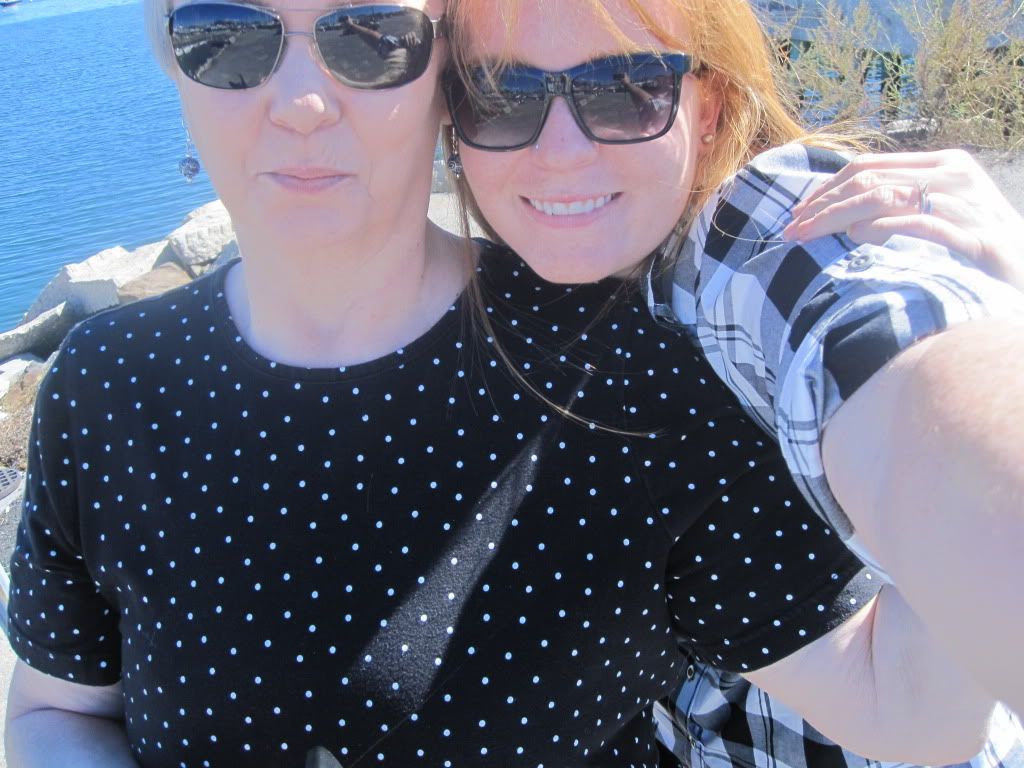 Dear Mom,
Several times in the last few months I've found myself wondering what you were like when you were my age- what you did for fun, who your best friends were, what funny stories you told your own mom when you chatted with her. You're a quiet lady (but with a sharp wit..."
I'm pretty stealth
"), and sometimes after we chat on the phone I feel like I have monopolized the conversation- just called you up, laid down a few amusing anecdotes or the most recent heartache, and just as quickly said "ok, I have to run, I love you."
Next time, interrupt me. Tell me something about who you were as a young woman. I hope that one day my daughter will be interested in hearing my stories, and I'm certain that you've got some zingers up your reserved, quietly observant sleeve.
Why am I not telling you this on the phone? Mostly, because the time difference makes it too early in the day to call you. Also, because I want the "world" to know how much I love you.
Now they do. Call me, lady. I promise I won't talk as much this time.
Love you,
Nenna