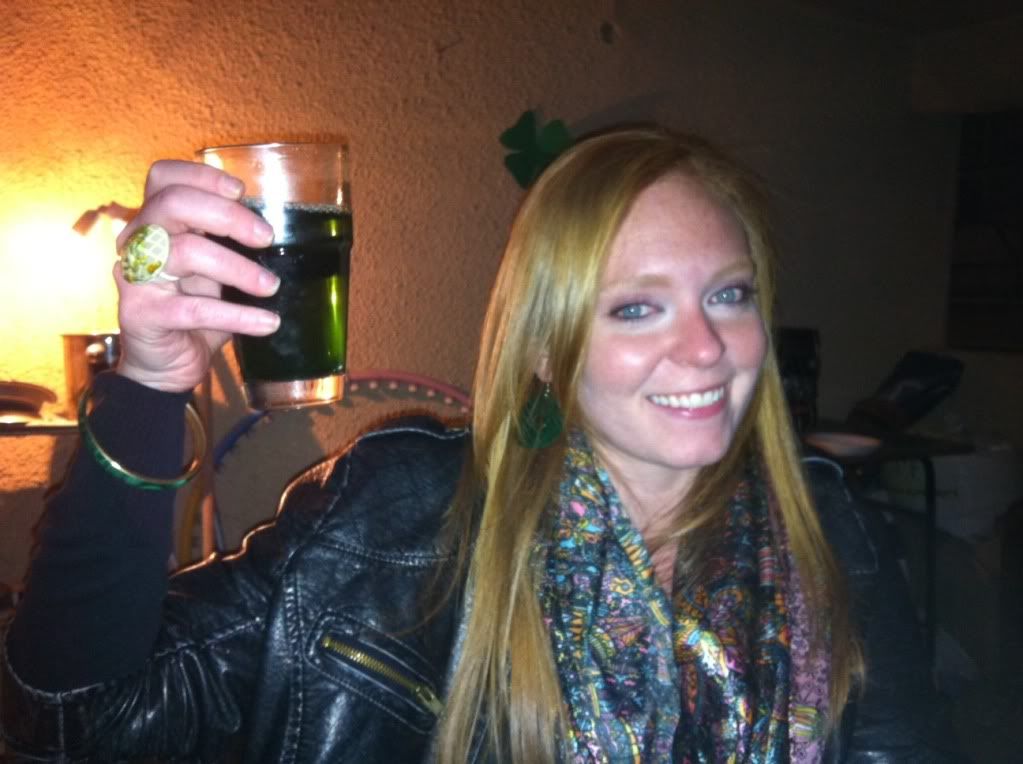 Alex punched me yesterday for not wearing green. I was wearing "cerulean". Ugh. Close enough. And I'm a ginger, anyways, so these arbitrary rules don't apply.
St. Patrick's Day in Tel Aviv just isn't the same as it is in Boston.
This is a picture of me wishing I was at JJ Foleys.